The Kigali Amendment to the Montreal Protocol entered into force on the 1st of January 2019 upon being ratified by twenty parties. As of today, a total of 112 countries ratified the amendment. Another 86 countries are yet to ratify the amendment; among these are India, China and the USA. India, on its part, has indicated the importance of sustainable and climate-friendly cooling and the essential role of natural refrigerants. This blogpost explains how safety standards of natural refrigerants is a win-win for growth, jobs and the environment.
The Montreal protocol and all its subsequent amendments focused on transitioning away from ozone depleting gases. Hydrofluorocarbon (HFC) gases emerged as a stop-gap-solution for cooling applications. While HFCs are not ozone depleting they have a fairly high global warming potential (GWP). The Kigali Amendment addresses this by setting a timeline for phase-down of high-GWP HFCs. A forward-looking strategy at this time would be to avoid making another pitstop for transition refrigerants but instead make a leapfrog to climate-friendly refrigerants.
Alternatives for high-GWP refrigerants have either been low-GWP synthetic HFCs, hydrofluoroolefins (HFOs) and their blends or natural refrigerants such as ammonia, carbon dioxide, hydrocarbons (HC) and water. Multinational companies are promoting synthetic refrigerants as drop-in replacements, allowing for continued use of existing equipment. A critical drawback of synthetic refrigerants is their detrimental impact on the climate and/or the environment. For instance, many 'low-GWP' HFCs have GWP values of greater than 100. The breakdown products of HFOs like Trifluoroacetic acid, on the other hand, have been found to be eco-toxic and accumulate in water bodies. Additionally, most synthetic refrigerants are fiercely guarded by patents, making them expensive.
Natural refrigerants, on the other hand, have GWP values as low as 10 and are substantially cheaper than synthetic alternatives. Other widely discussed advantages of natural refrigerants include their cost saving capacity both in terms of energy efficiency and lower maintenance costs. A major hindrance to the widespread use of natural refrigerants is their flammability and/or toxicity relative to HFCs. Technological advances have enabled the safe use of HCs and ammonia for cooling applications albeit in applications requiring low amounts of refrigerants. Widespread use of natural refrigerant-based cooling as well as expanding their applications requires safety standards and skilled labour for installation and maintenance.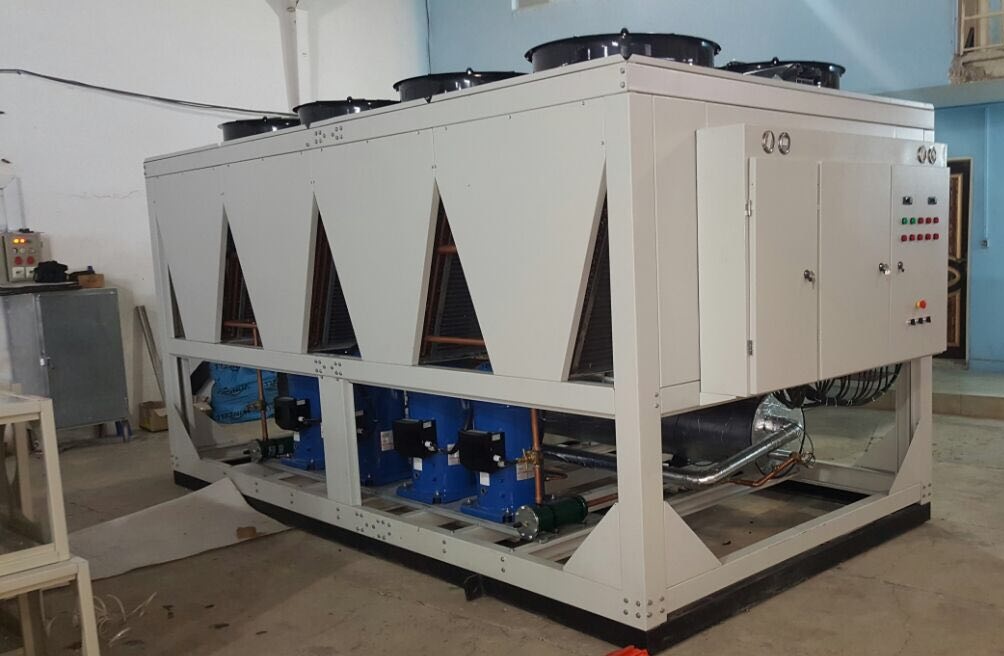 In 2020, the Bureau of India Standards (BIS) adopted IEC 60335-2-40:2018 and Code of Practice for design and installation of the closed-circuit ammonia systems (MED 3 (14430)). Both of these standards target natural refrigerants, aiming to make them safe to use in all types of cooling applications.
The adoption of IEC 60335-2-40:2018 is a significant move as it allows for greater charge sizes of refrigerants like HC but with more stringent safety measures. The standard may help with widespread use of Propane (HC 290) as a refrigerant in room air conditioners and perhaps even for commercial applications.
BIS's decision to publish the code of practice MED 3 (14430) is a critical step as it prescribes India-specific standards to cover all ammonia refrigeration applications. Notably, the Association for Ammonia Refrigeration (AAR) played a pivotal role in the creation of these standards to meet specific design/testing requirements for Indian conditions. With the implementation of these standards, ammonia refrigeration systems in India will be energy-efficient, sustainable and most importantly safe.
With safety standards of natural refrigerants in place, the way forward from here would be to promote their use by the Indian manufacturers. Towards this, the Government of India can roll-out a 'Make in India' program for natural refrigerant-based cooling appliances. This will create a large number of jobs in manufacturing and for installation and maintenance of these units. India can also play a major role in promoting the use of natural refrigerants in other developing countries of Asia and Africa as part of south-south cooperation.
References:
treaties.un.org/Pages/ViewDetails.aspx?src=IND&mtdsg_no=XXVII-2-f&chapter=27&clang=_en
Ivan, R. E. (n.d.). Kigali Amendment. Regulatory framework, benefits and policies for ratification, UNIDO. www.unido.org/sites/default/files/2017-06/13June_KigaliAmendment_RegulatoryFramework_0.pdf)
McLaughlin, C. (2 July 2018). Germany warns R1234yf could cause harm to drinking water. R744. r744.com/articles/8395/germany_warns_r1234yf_could_cause_harm_to_drinking_water
Greenpeace. (n.d.). Natural Refrigerants: The Solutions.  www.greenpeace.org/usa/wp-content/uploads/legacy/Global/usa/planet3/PDFs/hfc-solutions-fact-sheet.pdf
---
Apurupa works as a research associate with iFOREST across the organization's initiatives on 'Pollution & Waste Management' and 'Energy & Climate Change'.