This article originally appeared in Times of India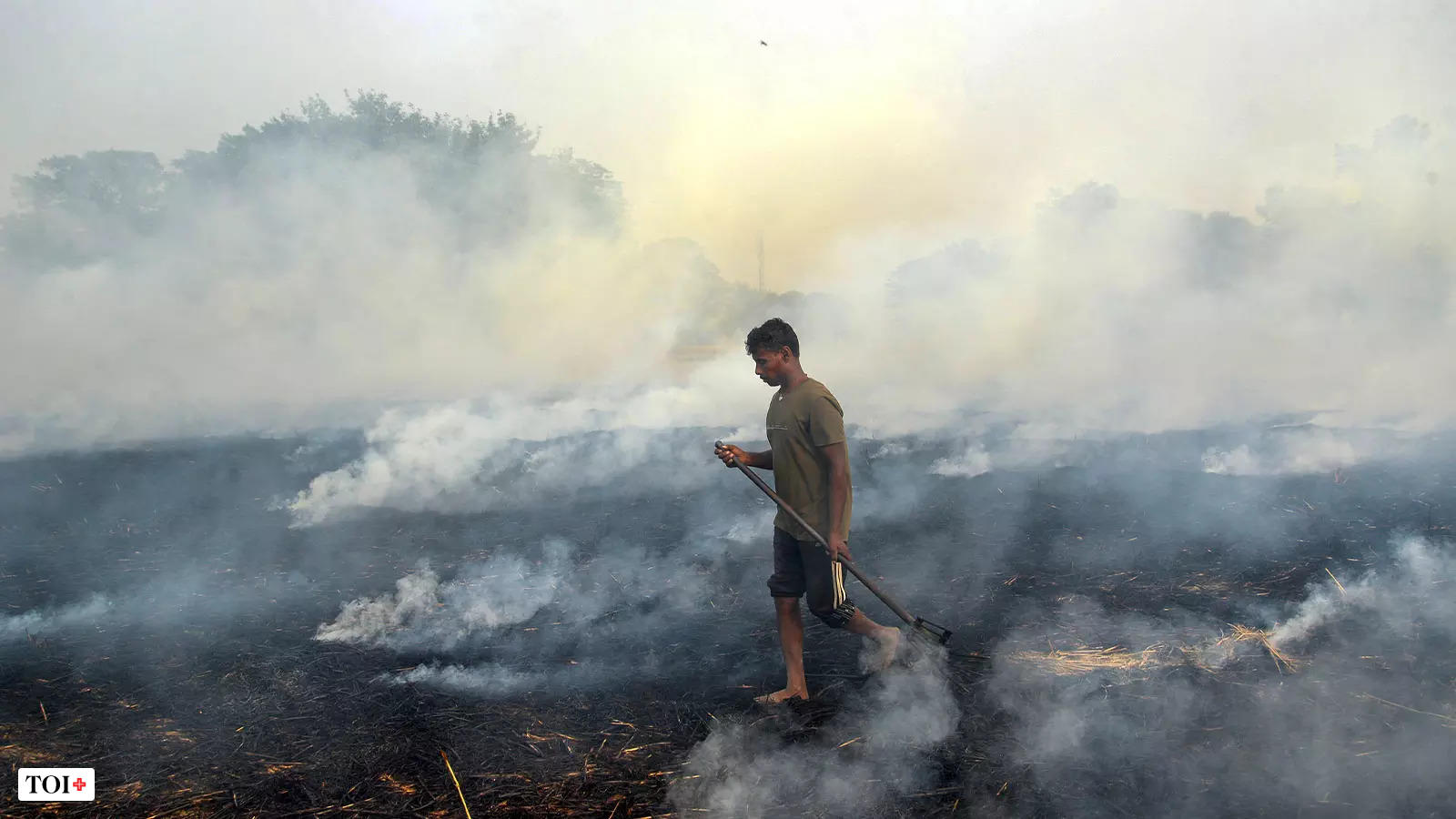 If some Delhiites believed that the AAP government in Punjab would resolve the national capital's air pollution woes, they couldn't have been more wrong. Not only has Arvind Kejriwal, the national convener of AAP and CM of Delhi, refused to take responsibility, he is now blaming all and sundry for the airpocalypse. But the fact is, his party now governs two states that presently contribute two-thirds of the pollution in Delhi-NCR.
Let's be clear, Delhi is a gas chamber today because of its own pollution and the pollution due to stubble burning, primarily in Punjab. To those who still think that stubble burning is not the leading cause of severe air pollution, they need to only look at the following data:
Currently, the contribution of stubble burning to Delhi's pollution is 34-38%. This number will likely increase to 50% in the coming days if farm fires are not stopped.
91% of all the farm fires from October 1 to November 3 were recorded in Punjab; only 10% were in Haryana and Uttar Pradesh.
So, addressing the issue of stubble burning in Punjab is necessary for controlling air pollution in Delhi during winter. The bottom line is that the AAP government, which has been given an overwhelming mandate by the citizens of Delhi, will have to stop finger-pointing and get serious about mitigating major pollution sources within and outside. Let me point out four major areas that can work to reduce air pollution in the next few years.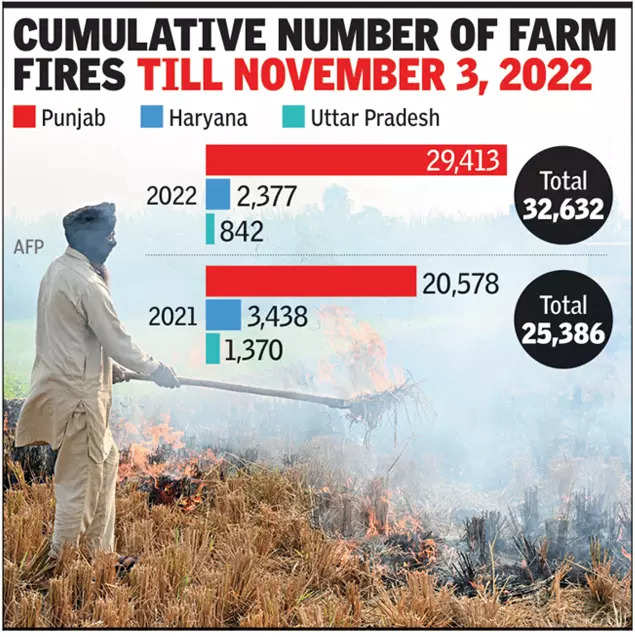 Invest in public transport and safe roads: Of the megacities of the world, Delhi has one of the worst public transport infrastructures. Its roads are also one of the most unsafe for walking and cycling. Unfortunately, the AAP government has made little investments on both of these fronts. For instance, Delhi today has fewer buses than it had 10 years back. So, instead of promoting campaigns like 'Red light on, Gaadi off', which would have caused more congestion and pollution, it should focus on safe and well-connected public transport and roads.
Green the city: All modelling studies indicate that dust from roads and open spaces causes massive PM10 pollution. But I have never understood why there is a reluctance to grass the sideways and green the open spaces. From Mexico City to Beijing, cities that have significantly improved their air quality have used greening as one of the principal measures to reduce dust.
Reduce pollution from solid fuels: Delhi has to work with other states, especially Punjab, Haryana, UP and Rajasthan, to reduce the biggest source of pollution – open biomass burning and pollution from coal. Biomass burning, primarily for cooking and heating, is a major source of air pollution in Delhi's airshed. The pollution intensity of open biomass burning is hundreds to thousands of times more than those of vehicles and industries. Similarly, burning coal in industries and thermal power plants is a significant source of pollution.
No city in the world has managed to reduce air pollution by burning massive quantities of solid fuels. For example, Beijing reduced its air pollution by reducing coal consumption in power plants and industries and shifting millions of households to clean cooking fuels in Beijing, Tianjin and Hebei regions.
A no-harm agreement with neighbouring states: The no-harm rule is a widely recognised principle of international law whereby a country is duty-bound to prevent, reduce and control the risk of environmental harm to other countries. The time has come to use this principle domestically.
Today, stubble burning in Punjab is causing harm to the health and environment of Delhi, and thus Punjab is breaching the no-harm principle.
Until now, the discussions between states have been informal, and solutions have been non-binding.
But it is time that a formal agreement is made between the NCR states to stop farm fires and other significant sources of pollution.
This inter-state environmental agreement should be a cooperative and binding agreement with measurable results.
For instance, under this agreement, NCR states and the central government could pool resources to help farmers (not pay farmers) eliminate stubble burning. Delhi can take the lead in this as it has close to Rs 1,000 crore sitting idle in its green fund, which it collected as an environment compensation charge from diesel-guzzling trucks entering the capital.
Evidently, there is a lot that the Delhi government can do but chooses not to do. Therefore, it is time for the choked citizens to ask the right question from the AAP government: What is the result of close to eight years of your rule on the air quality of the city?
Chandra Bhushan is one of India's foremost public policy experts and the founder-CEO of International Forum for Environment, Sustainability & Technology (iFOREST).