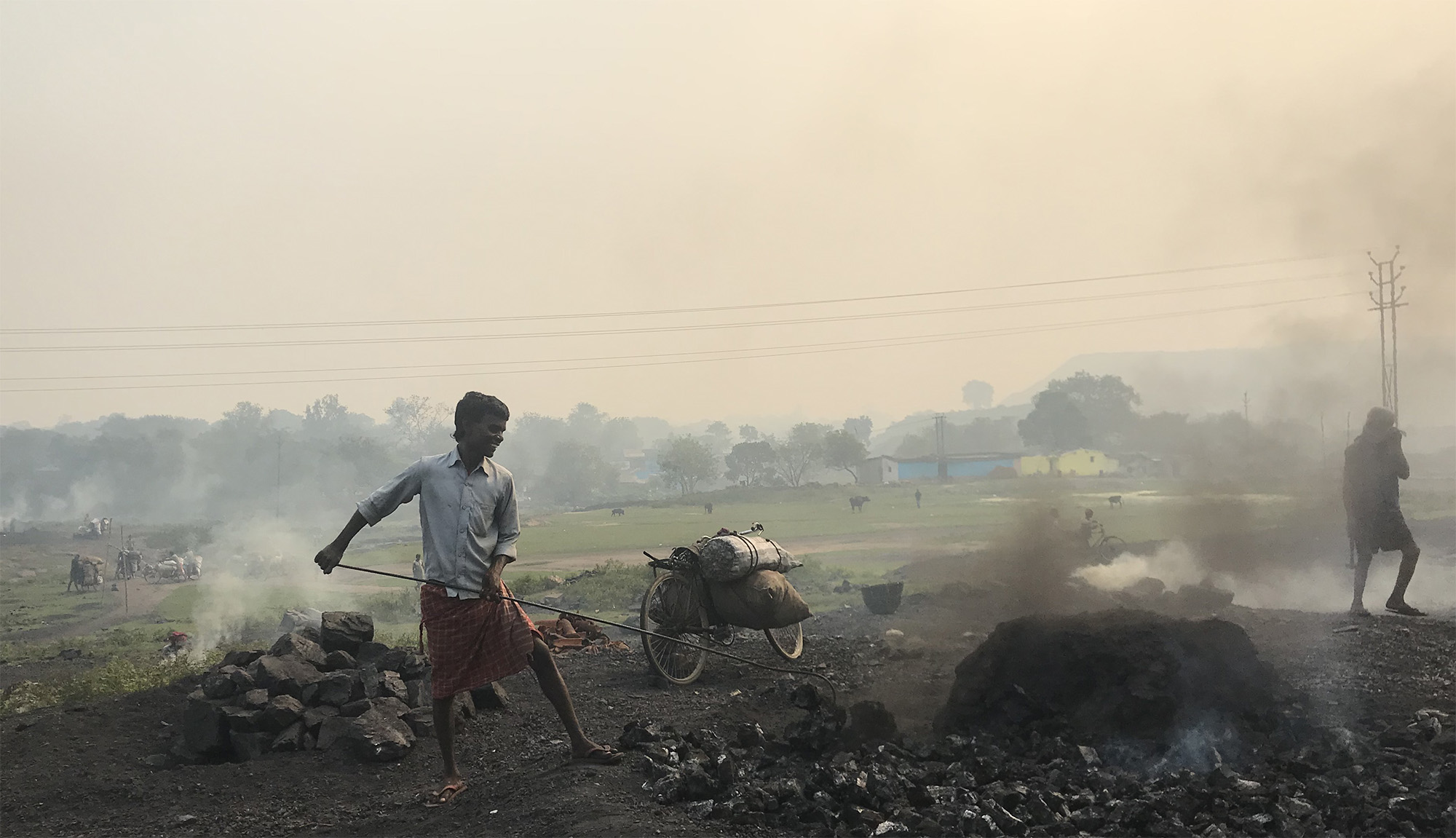 The United Nations Environment Programme (UNEP) and leading global research institutes released the Production Gap Report on Thursday. The report raises clear concern on countries following their net-zero 'pledge'. Most governments plan to produce more than twice the amount of fossil fuels in 2030 than would be consistent with limiting warming to 1.5°C.
As part of the Paris Agreement at the COP21 in 2015, countries pledged to reduce emissions of greenhouse gasses to keep global warming from breaching the 2°C mark, preferably keeping it to 1.5°C. Now, many countries have declared their net-zero emission targets for 2050.
The report finds that despite the climate action commitments and targets for net-zero, the governments would be producing 240% more coal, 57% more oil and 71% more gas collectively. Countries globally have directed over USD 300 billion of new funds towards fossil fuels since the beginning of the COVID-19 pandemic, more than they have towards clean energy.
Taking a closer look at 15 fossil-fuel producing countries, including India, the report states that the thrust is towards ramping up fossil-fuel production. India plans to expand coal production by nearly 60% from 2019 to 2040, by removal of barriers to land acquisition and building capacity for exploration. India also plans to increase its oil and gas production by over 40% in the same duration. India has so far not set a net-zero emission target. There is no policy or discourse for a just transition away from fossil fuels.
The Production Gap report is the second clarion call for climate action. Earlier this year, the InterGovernmental Panel for Climate Change (IPCC) sounded the "red code for humanity" stating that there is no time to defer action, if the climate catastrophe has to be avoided.
As the global leaders converge for COP 26 two weeks down the line, the Production Gap report calls for "rapid and immediate steps" and to ensure a "just and equitable transition" to cleaner sources of energy, a key agenda to take forward.
The call for a "just transition" is as timely as it is urgent. Just transition is not a one-time fix, rather a process. This process is not just technological, but a human one as well which involves economies, workers and local communities and ensuring justice for them.
So far, the discourse on just transition has been limited and restricted largely to the developed economies where the challenge of transitioning has been to account for the workforce employed in the fossil fuel industry. For developing economies like India, the challenges are bigger. Apart from formal workers, there is a huge informal workforce dependence on the fossil-fuel industry, which is largely unaccounted for.
iFOREST's latest research has shown that about 21.5 million workers working in fossil-fuel and dependent sectors will need employment to prevent socio-economic distress in the regions. At least 32% of these are informal workers. In key fossil fuel sectors such as coal mining, iron and steel and automobile industries, the informal workforce is four times those formally employed. Coal mining in India, for instance, employs an estimated 2.6 million people, of which 70% are informal workers. In fact, in the old coal mining region of eastern India, many people eke out a living by manually gathering and selling coal in local markets. These workers also have to be accounted for and provided with alternative livelihoods and required skills.
There is also a huge indirect local dependence on the fossil fuel industry. Ground interactions in many of India's coal mining regions show that local businesses mushroom and thrive on the demand created by the workforce in the local coal and coal-based industries. Often these businesses also lead to rapid urbanization of small concentrated pockets of otherwise rural districts.
This is why planning will be required to bring together resources, align policy and even development outcomes, create a political will and social appetite for a fossil fuel transition. The local industry, businesses and communities will need to be brought on board for an economic diversification of the region.
Additionally, in developing economies such as India, the fossil fuel regions suffer from the resource curse. They are among the poorest regions where communities have been burdened with displacement, loss of land, and multiple levels of deprivation of income and decent livelihood, healthcare, education and even sanitation for years. About 17 of India's top coal mining districts, have about 30% of people who are multidimensionally poor, more than the country's average of 27.5%. Justice for them is a key component of this transition
To be able to achieve this, the planning and action must start now, so that in the next two decades, countries like India are ready for the transition. Going by precedence, Ruhr Valley in Germany, a highly industrialised region with a coal-centric economy, took 50 years to transition from coal, after resistance from industry and local communities. The economy shifted to tourism based one after due policy and financial thrust, and roping in the stakeholders through bottom-up approach.
If the world has to meet the climate action commitments, a just transition to cleaner sources of energy is an inevitability. Inaction towards decarbonization also thwarts the renewable energy ambitions. A push towards climate action has to be coupled with a push for cleaner sources of energy but also at the same time to decarbonize.
At the launch of the Production Gap report, there was a push for a fossil fuel non-proliferation treaty led by civil society groups globally, to ensure that countries don't cheat and match climate commitment with action by ending new exploration for fossil fuels, phase out of existing production and invest in a transformational plan. To ensure these, a just transition is an imperative.
A Senior Programme Associate, at iFOREST, working on cross-cutting research and advocacy related to the institution's engagement on Just Transition and District Mineral Foundation (DMF). Click here to know more.