This article originally appeared on The Times of India.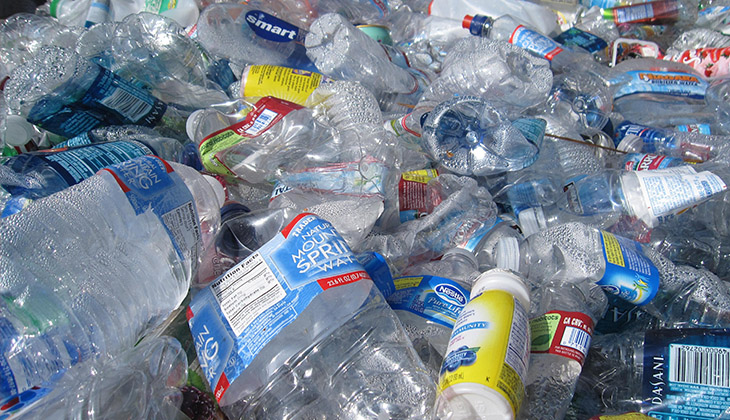 An oft-repeated saying in India is that our environmental laws are good, but their implementation is poor. I have always disagreed with this simply because the primary reason for a law's poor implementation lies in its flawed design. Most environmental laws in India are designed using a top-down approach, with an inadequate understanding of ground realities, leading to failed implementation. The recent draft guidelines published by the Ministry of Environment, Forest & Climate Change (MoEF&CC) on Extended Producers Responsibility (EPR) for plastic wastes is a classic example of this approach.
EPR is a 'polluter pays' principle under which producers and users of plastics, especially plastic packaging, have to take back plastic waste and recycle or dispose of them in an environmentally sound manner. The first regulation on EPR was enacted almost a decade back in the Plastic Waste (Management & Handling) Rules, 2011. The rules directed municipal authorities to set up plastic waste collection centres with financial support from the producers. The problem was that EPR was vaguely defined and the municipalities were not capacitated to implement the rules. This law was repealed within five years.
The Plastic Waste Management Rules, 2016 replaced the 2011 law. It introduced a slew of provisions for everyone in the plastics supply chain. Under EPR provisions, companies were directed to work out their own arrangements for collecting plastic waste and achieve 100% collection within two and a half years of enactment of the rules. Four years later, we are in 2020, and no company has fulfilled its EPR obligations. The new draft guidelines intend to amend this very situation.
It's crucial to understand why companies have failed to meet their EPR obligations time and again. The main reason seems to be a combination of ambiguous laws, high regulatory burden, and inadequate time for implementation. For instance, under the 2016 rules, companies were asked to develop their modalities without any proper guidance. Some companies hired third party organisations called Producers Responsibility Organisations (PROs) to collect and dispose of wastes on their behalf. But, this was a colossal failure due to lack of formal coordination between PROs and municipalities.
Likewise, the regulatory burden was very high. Companies selling their products in multiple states had to register themselves in each state and meet state-wise EPR obligations. This became a logistic and accounting nightmare as companies now had to account for every kilogramme of plastic packaging sold through dealers/ sub-dealers in different states and collect back the same amount. Alongside this, the timeframe of two and a half years was just too short a window for companies to enact an EPR-compliant system.
It seems that MoEF&CC hasn't learned from past failures – the 2020 draft guideline is prescriptive, top-down, and onerous. It proposes to register every producer/ brand owner/ importer, even those using a small amount of plastic for packaging their products. Similarly, it hopes to trace and account for every kilogramme of waste, through a system of multiple certifications and third party audits, using blockchain technology.
To compensate for the vagueness in 2011 and 2016 rules, the draft guidelines have allowed all possible EPR models without deciding which one is best suited for Indian conditions. Additionally, it has proposed a maze of licensing procedures, authorities, and committees at the Centre and in states to implement the law. In a nutshell, the draft EPR guidelines, if enacted, will likely again fail in implementation because it has ignored ground realities and put a high regulatory burden on companies.
If 20 years of plastic waste legislation has taught us anything – the first law was enacted in 1999 to ban (the still widely available) thin polythene bags – it's that regulations and penalties are not sufficient to manage plastic waste; we need to transform the market and municipal services to solve this problem. Without strengthening and improving city waste management, we cannot hope to manage plastics. Moreover, the best way to reduce plastic waste is to find an alternative to plastics. An EPR policy that doesn't recognise the need to decrease the use of plastics or create a straightforward, accessible model to support municipalities is bound to fail.
Chandra Bhushan is one of India's foremost public policy experts and the founder-CEO of International Forum for Environment, Sustainability & Technology (iFOREST).