The Ministry of Mines has proposed a set of mining reforms to boost India's economy and create employment opportunities in the wake of COVID-19 pandemic. The objective of the proposed reforms, as the Government suggests, is to realize the vision of "Atmanirbhar Bharat".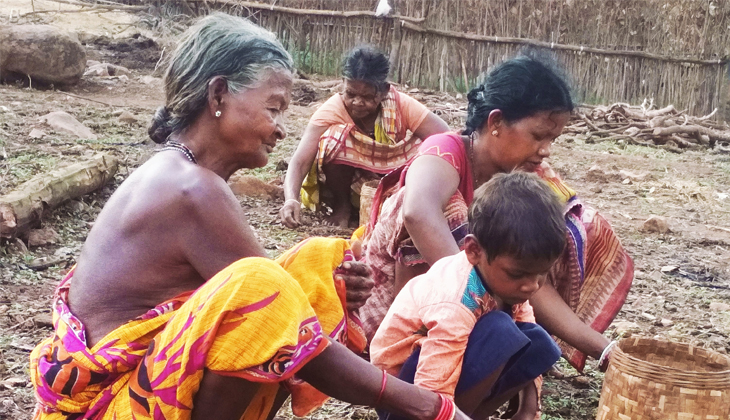 The ongoing pandemic has certainly come as a harsh reminder of how important it is to strengthen our economic base, and advance livelihood opportunities that are less vulnerable to social disruptions. Appropriate policy measures to ensure this is the need of the hour.
In India, we already have a number of laws and regulatory provisions, that have strong underpinnings for improving local economy and reducing vulnerability of local communities.
District Mineral Foundation (DMF) as instituted under the Mines and Minerals (Development and Regulation) Amendment Act, 2015, is one of the most significant ones in this regard.
DMFs are in place in 583 districts, spread across 21 states of India. The funds of DMF, that come as a mandatory payment by miners operating in these districts, currently stands at nearly Rs. 40,280 crores. So far, about 41% of this money has been spent on various developmental works, as per latest government records.
As per the law, creating sustainable livelihood opportunities, and improving people's employability through skill development, are among the 'high priority areas' of DMF investments. Other priority sectors include, healthcare, education, women and child welfare, clean water supply, sanitation etc. How the money can be spent on these issues, must be determined in a planned way through a bottom-up process. What these essentially mean, is that, if implemented well, DMFs have huge potential to create income opportunities that are sustainable and secure, and improve overall developmental outcomes of some of the country's poorest and most vulnerable people.
Tangible asset creation will lead to misplaced DMF investments
As a component of the mining reforms, the Ministry of Mines has proposed to revise the rules and guidelines pertaining to DMF, to "improve the focus of DMF funds towards creating tangible assets" in mining-affected areas. However, this is a highly problematic proposition and will create huge scope of fund misuse.
The focus on 'creating tangible assets', will make DMF any other development programme. This is not why DMF was developed. DMF has been instituted with the precise purpose of improving the lives and livelihoods of mining-affected people and areas. The law and guidelines (the Pradhan Mantra Khanij Kheshtra Kalyan Yojana), make it clear that this will require planned investments in both hard and soft resources.
However, if creation of tangible assets is prioritized, it will lead to heavy spending on physical infrastructure, and undermine the importance of investing on soft-resources, which are crucial for improving various development outcomes. For example, in mining-affected areas of most districts, a primary reason for poor healthcare is not that we do not have buildings; there is a severe shortfall of doctors, staff nurses, laboratory technicians, medical equipment, ambulances etc. Low income among people and lack of health insurance, makes it difficult for them to access private or well-equipped facilities. Similarly, for education, the biggest reason of high dropouts or poor learning outcomes among children is that there is a shortfall of good teachers, regular staff, and other facilities in the schools.
The penchant for tangible assets will also severely undermine the scope of investments on livelihood, the key 'purpose' of the reforms. The trend of DMF investments over the past 5 years shows that, most states and districts have spent the least on livelihood and income generation components for local communities in the rush to 'build' something. The allocation towards this, accounts for only 0-4% of the total budget, while infrastructure development in all sectors, including major roads and bridges, account for the major share of investments.
If the Government wants to improve DMF implementation, it should provide clear directions on DMF administration, planning and investments, to ensure that DMF funds are effectively used to benefit the people who need it most, and in the best possible way. Here are six crucial points on which directions need to be given:
DMFs must identify the mining-affected people, the beneficiaries of this fund. Not identifying them until now has been one the major drawbacks of DMFs, and has left out some of the most distressed people.
In most states and districts, there is no clear guideline till date to identify and delineate directly and indirectly mining-affected areas. This task must be prioritized to make investments targeted.
Districts must have proper and dedicated administrative set-up for DMFs. This will help in DMF planning and co-ordination, which is necessary to optimize DMF fund use. There is already scope of using up to 5% of DMF budget for this.
At least 60% of DMF funds must be used on directly mining-affected areas, alongside on 'high priority' issues.
To prevent the scope of fund mis-use and improve development outcomes, a cap should be prescribed for the percentage of DMF funds that can be spent on infrastructure development in any sector. The Government has deliberated on this earlier, and a 20%-30% cap can be prescribed.
Finally, there is no alternative to DMF planning. Ad hoc directions cannot resolve the problem with DMF investments. Every DMF must develop annual and perspective plans considering the local context. Our Constitution and governance mechanisms have repeatedly recognized the merit of local level planning.
DMF Rules and guidelines certainly require a re-look and reform. The Ministry held a meeting on this in January 2019, and recognized the need of a much comprehensive set of directions that states and districts should follow to optimize DMF fund use. We need a reform for DMF that will truly make local communities 'atmanirbhar' and ensure their long-term security. This will require focus on creating sustainable livelihoods and deep investments on social infrastructure, not just a focus on creating tangible assets.
A public policy professional, Srestha's core interest lies in improving environment and resource governance, and securing community rights through an interface of strong research and advocacy. She is currently leading natural resource management and climate justice work at iFOREST.