Report release & panel discussion: Forest fires and tendu leaf collection in India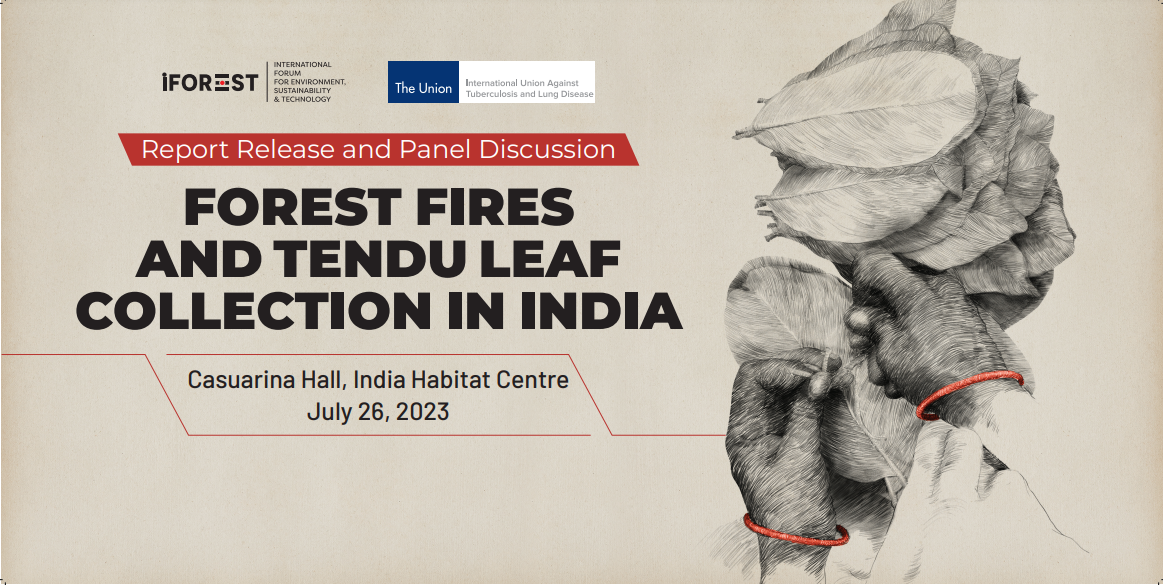 The International Forum for Environment, Sustainability and Technology (iFOREST) with the support of the International Union Against Tuberculosis and Lung Disease (The Union) held a meeting on the 26th of July, 2023 to release its latest report. The meeting titled, 'Forest fires and tendu leaf collection in India' was held to launch and disseminate the findings of the report which is an evidence-based analysis of the issue of discussion.
Forest fires are a serious threat to the ecology and the climate, and India is witnessing an ever-growing number of these. Around 95% of these are manmade, most of which are linked to NTFP-collection practices. However, there is limited enquiry into these fires, their causes and their impact.
'Forest fires and tendu leaf collection in India: An evidence-based analysis' is an attempt to build an understanding of the causes of forest fires in India by studying the linkages between tendu leaf collection and forest fires. It also seeks to understand the scale of the impact of these fires on forests and the climate. Through extensive survey, the study seeks to understand the economic implications of tendu leaf collection to understand the dependence on the leaf, the benefit to the collectors and to identify possible pathways towards the promotion of environmentally sustainable livelihoods in lieu of tendu collection.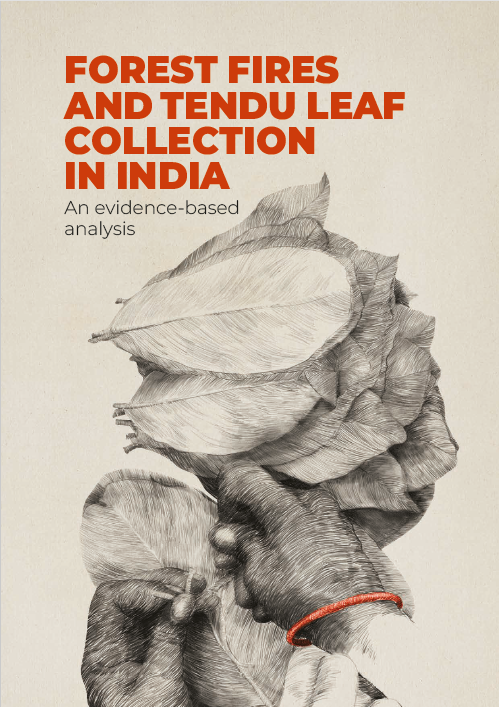 The study finds preliminary but strong evidence that there is a significant environmental impact of tendu leaf collection practice. It also finds through survey that while tendu is a good source of supplementary income for the dependent communities, it has not helped address the underlying poverty among forest communities.
The study opines that the need to address the harmful impact (environmental and health) of tendu collection practices is urgent. The study suggests that while an all-out ban is not a possibility or feasible, a gradual phaseout can be targeted. To this end, an economic environment needs to be developed for the collectors to move away from tendu collection. iFOREST's study finds that a host of agricultural, NTFP-related, livelihood schemes, as well as PES and carbon markets, can be leveraged to ensure that the dependence upon tendu collection for income is phased out.