Conference: Renewable Energy in Odisha - A Policy Dialogue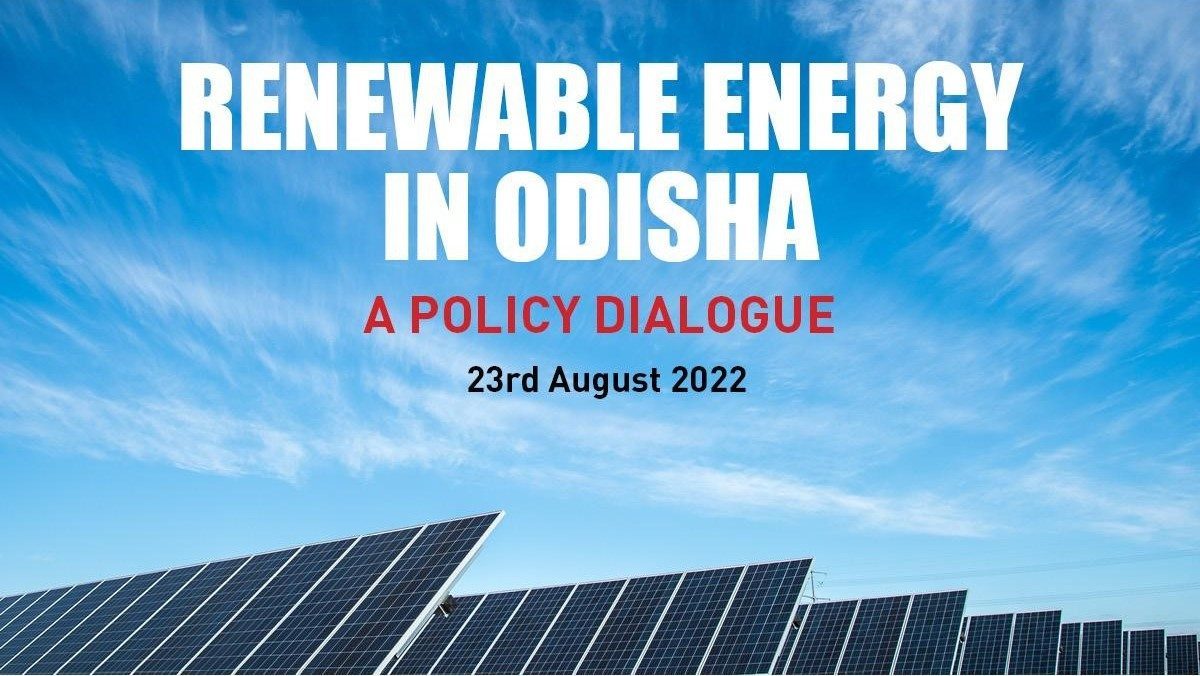 iFOREST team organized a major multi-stakeholder conference in Bhuvneshwar on August 23rd to start a dialogue on Odisha's new Renewable Energy policy for 2022-30.
The dialogue came against the backdrop of the MoP's newly notified RPO trajectory leading up to a target of 43.33 percent by 2029-30. Odisha now has the option to either install RE plants within the state or continue buying from other states. We believe the state has a lot to gain by installing RE plants within the state. We have thus proposed that the focus of the new RE policy should be '30 GW of Renewable Energy by 2030′. This would entail a massive target of 20 GW RE to be set up by the industry.
As Odisha's current policy is set to lapse this year, this is the right time for assessment. The dialogue focused on the shortcomings of the existing policy, developer concerns, and the priorities for the new RE policy.
It was heartening to see a packed hall till the very last session of the day-long event, pointing to the strong stakeholder interest in pushing the agenda of Odisha's clean energy growth.
Hindi News:
One India Hindi 24 August: 

Click Here
Video coverage
Session-wise videos of the Event
Session 1: Key Note Session
Session 2: Large Scale Solar
Session 4: DRE for livelihood
Session 5: Other Technologies
Session 6: Closing Session