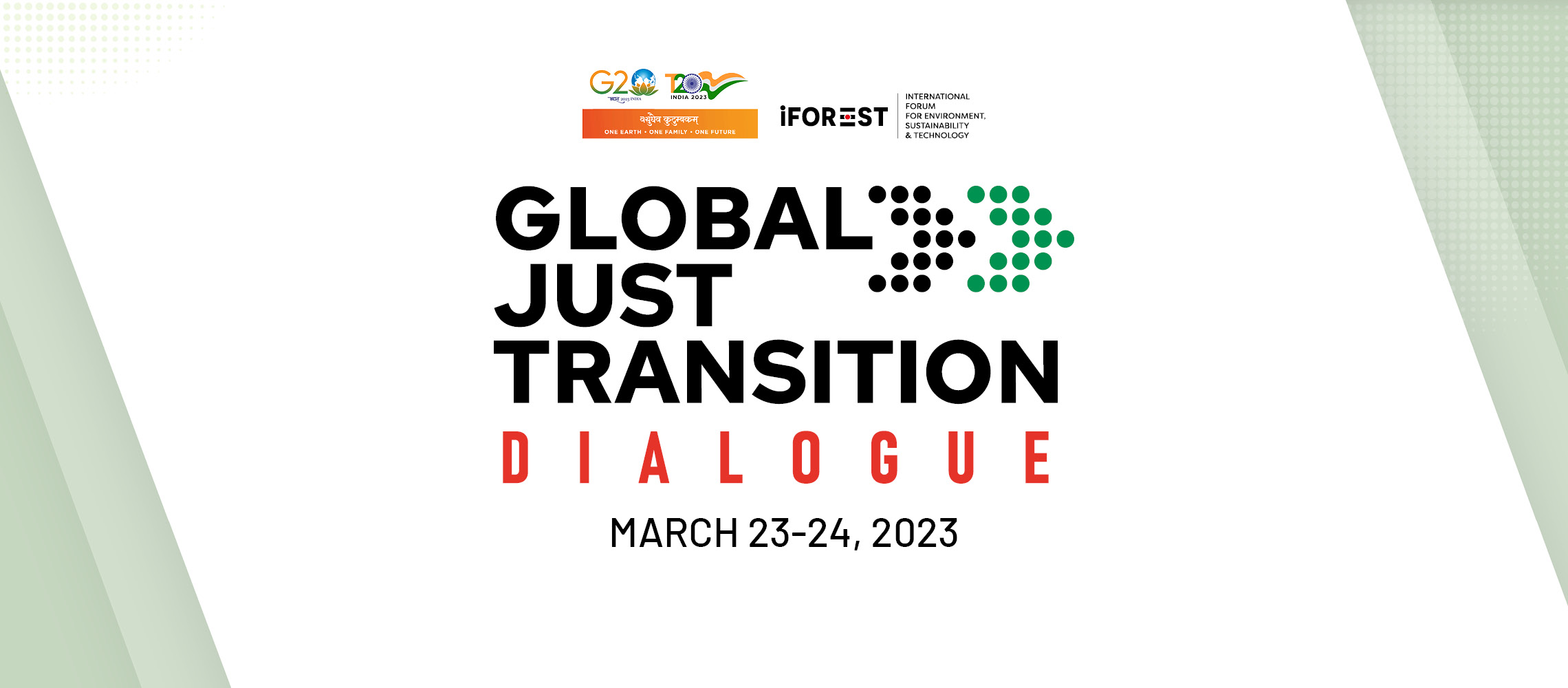 iFOREST is organizing the 'Global Just Transition Dialogue' as a two-day event in which national and international stakeholders will deliberate on policy and financial aspects of a Just Energy Transition in the global South.
The event brings together policy makers, eminent officials from the national ministries and concerned state government departments in India, members of government bodies/commissions from global South countries (South Africa and Indonesia), policy experts from India and the global South (South Africa, Indonesia, Vietnam), industry leaders, and key financial institutions.
On the occasion, iFOREST also releases its latest reports on Just Transition Framework for India & Costs of Just Transition.
The key discussions during the meeting, are as follows:
Transition should be people-centric and future investments in the energy sector should be done through international financial institutions to empower and speed up investments.
Transition to a green economy will profit many sectors, but will have impacts on other sectors, making them prone to risk and redundancy. Therefore, it's important to focus on the 'just' aspect of the transition.
Coal producing regions have not seen much investment in renewable energy. A Just Transition policy framework needs to be very well planned and formulated. There is need for consensus building, capacity-building, resource and skill mapping to formulate the correct JT policies at the sub-national level.
Jharkhand has taken the lead on JT by setting up the Sustainable Just Transition Task Force to set-up a dialogue and have a consultative approach for a Just Energy Transition. RE will be critical for the state, therefore there is need to repurpose industry for green energy. Other states should emulate the same.
India would require $900 billion over the next 30 years to transition to a green economy.
It is important to separate financing within government and financing by corporations/firms to understand which sectors would require public finance.