Civil Society Dialogue on 'Forest Fires, Climate Change and NTFP Collection in Odisha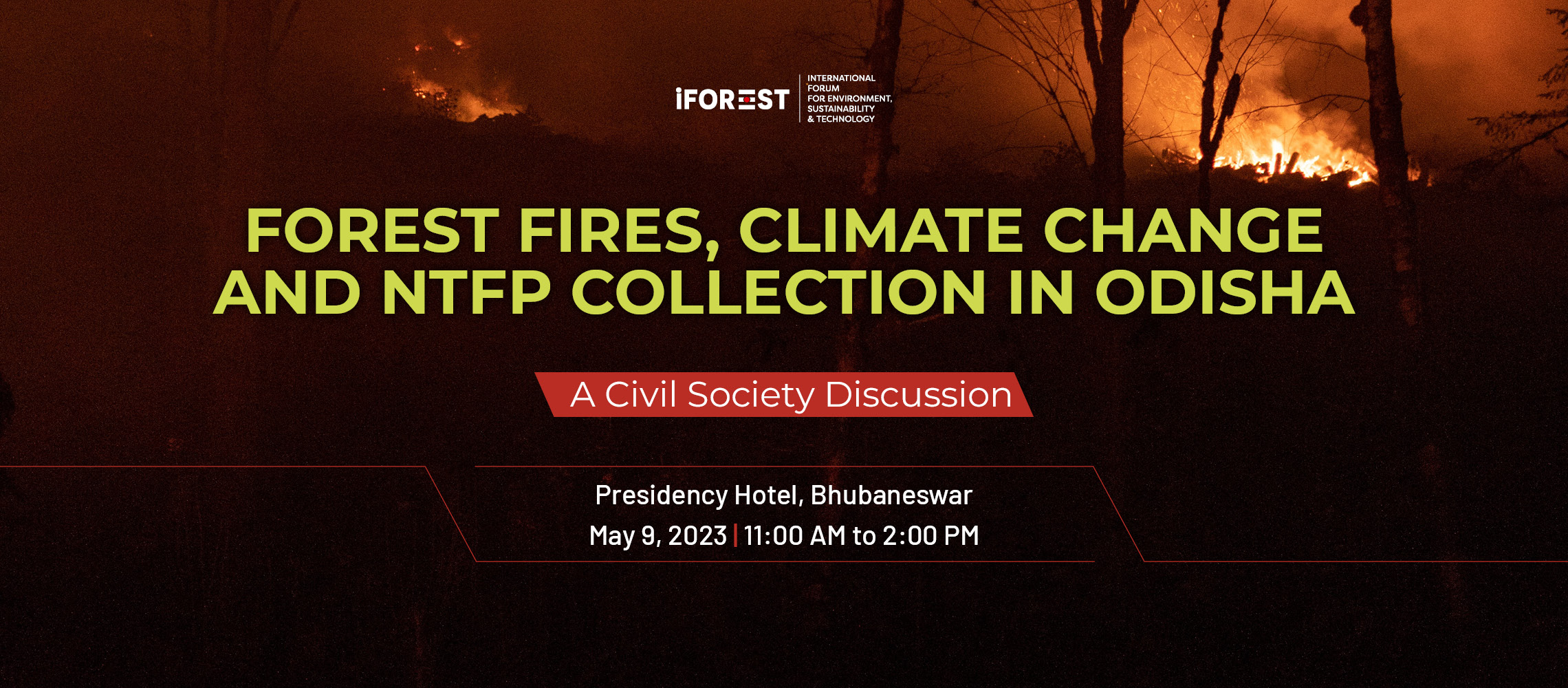 The International Forum for Environment, Sustainability and Technology (iFOREST) held a Civil Society Dialogue on 'Forest Fires, Climate change and NTFP Collection' in Bhubaneswar on 9 May, 2023. The dialogue was organised against the backdrop of the increasing incidences of forest fires in Odisha. Odisha has consistently reported some of India's highest forest fire incidences for several years. The dialogue aimed at improving the understanding of the nature of forest fires, its leading causes, and their impact, as well as at deliberating on mitigation and control measures.
The dialogue witnessed participation from a mix of organisations working on forest conservation, wildlife protection and community support issues. Organisations from various districts of Odisha like Dhenkanal, Talcher, Angul, Keonjhar and Jaipur were represented at the dialogue.
iFOREST initiated the dialogue by presenting its Odisha-based findings from its larger study on forest fires and tendu collection practices in India. The study finds preliminary but strong evidence that there is a significant environmental impact of tendu leaf collection practices. It also finds through survey in Angul district, that while tendu is a good source of supplementary income for the dependent communities, it has not helped address the underlying poverty among forest communities.
During the meeting, iFOREST also launched state-focused factsheets titled 'Economic and environmental considerations in tendu plucking-An evidence-based analysis for Odisha' and 'Forest Fires, climate change and tendu patta-An evidence-based analysis for Odisha' detailing these study results.