Book Launch & Webinar - Just Transition in India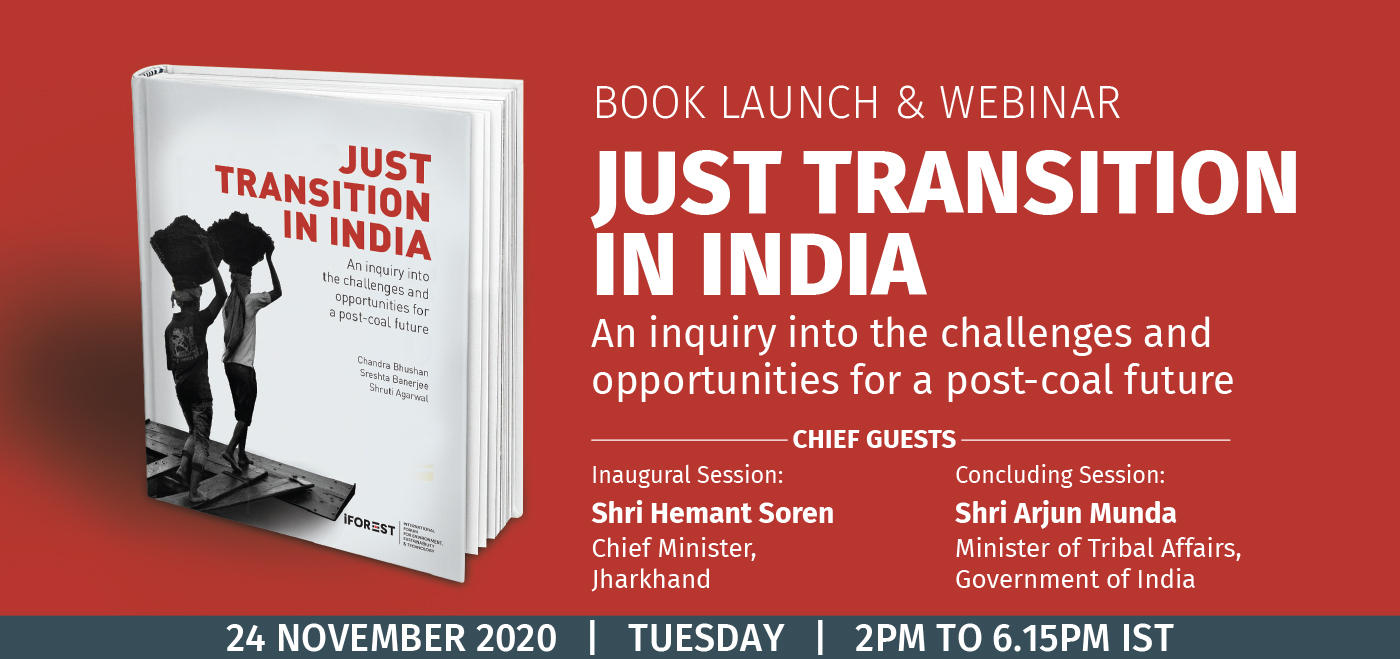 Coal – the backbone of India's energy and industrial sector – is the single largest contributor to greenhouse gas emissions. In the face of pressing climate emergency, environmental and social concerns in coal areas and competition from renewable energy, the future of coal is becoming uncertain. However, coal supports the livelihood of millions of people and drives the economy in India's coal mining states and districts. What will it mean for these regions to transition away from coal and build sustainable and equitable economies? How can India achieve a just transition?
Join us for our online book launch on November 24, 2020 where we will present India's first study on just transition developed on the basis of empirical research in Jharkhand.