DIY: Make your own compost at home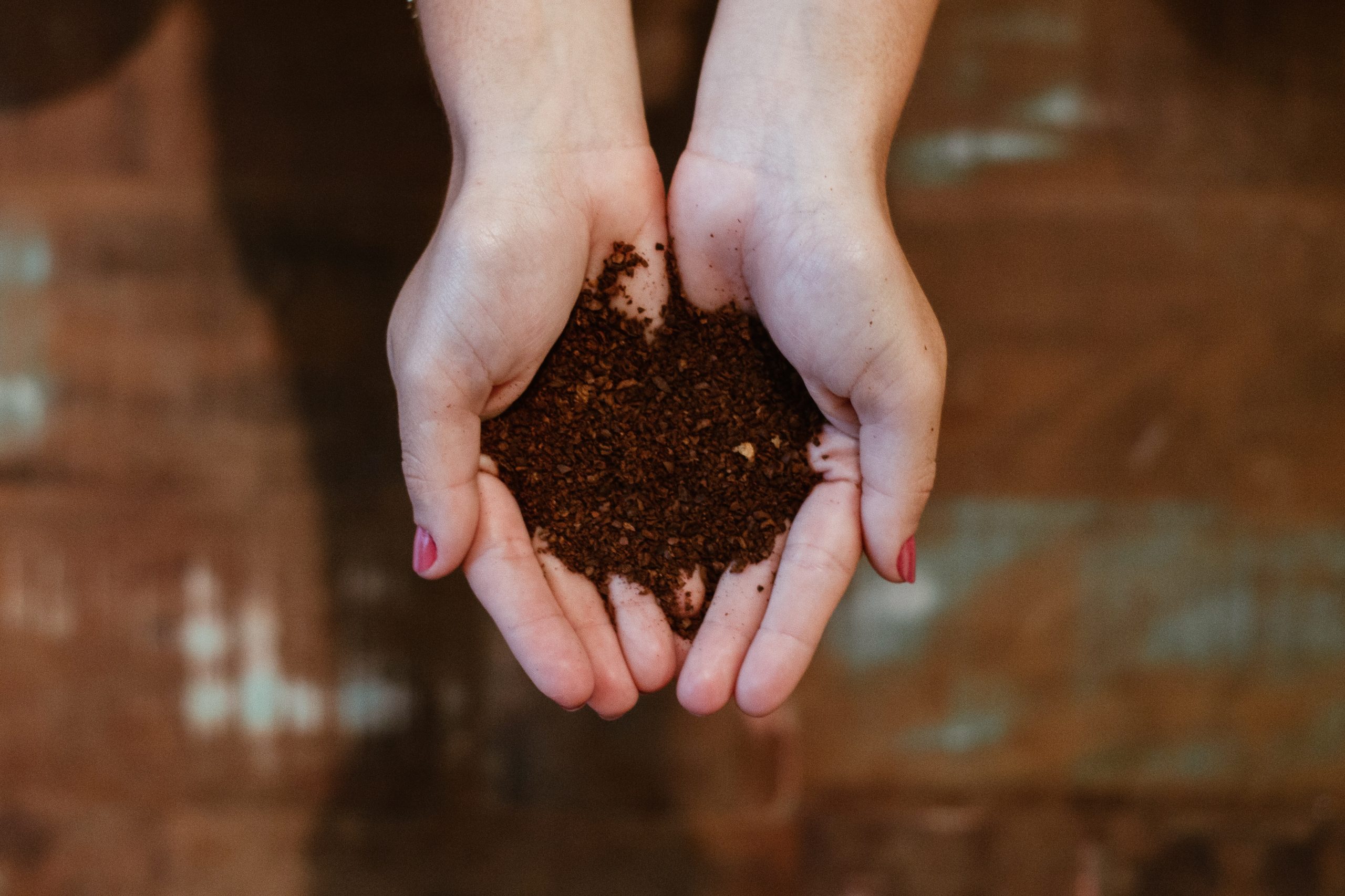 Home composting can be an effective solution to the rising municipal solid waste (MSW) management problem. It reduces the burden of carrying wet waste from households to transfer stations and from there to MSW management facilities or landfills.
Not only does composting take care of wet waste, it also leads to source segregation of waste. Absence of segregation at source into dry waste and wet waste fractions makes it difficult to separate recyclable materials like paper, cardboard, glass, metals and plastics and lot of valuable resources are sent for landfilling. Managing segregated waste in a decentralized manner has numerous benefits in terms of reducing the requirements for transportation, reducing demand for frequent waste collection, increasing recycling efficiencies, increasing suitability of waste for processing, thus enabling efficient management of waste to form a valuable resource.
Reduces the amount of waste going to landfills: Considering landfills are burdened with municipal waste, you can reduce the amount of waste going to landfills by composting. Also, biodegradable waste shouldn't go to landfills.
Reduce your carbon footprint: One of the most important benefits of composting, and the most near and dear to us, is the reduction of methane emissions from landfills. This powerful greenhouse gas enters the atmosphere as the food in landfills decomposes without proper airflow. By composting at home, you can reduce your carbon footprint by keeping your food waste from adding to the pile.
Enhances soil health: Compost is a natural fertiliser and you can use it for your plants and vegetables, it not only improves soil health but also improves crop output.
Grow your own kitchen garden: You can utilise compost to have your own small kitchen garden to grow basic vegetables and herbs.
Decomposition of organic matter creates compost. It is dark and earthy and is food for plants. We have forgotten the importance of compost in our daily lives and the process is pure joy and is an effort to link you to environment and circularity.
By composting, you also reduce your carbon footprint and give back to nature. However, not everything can be composted.
What can be composted, what cannot be?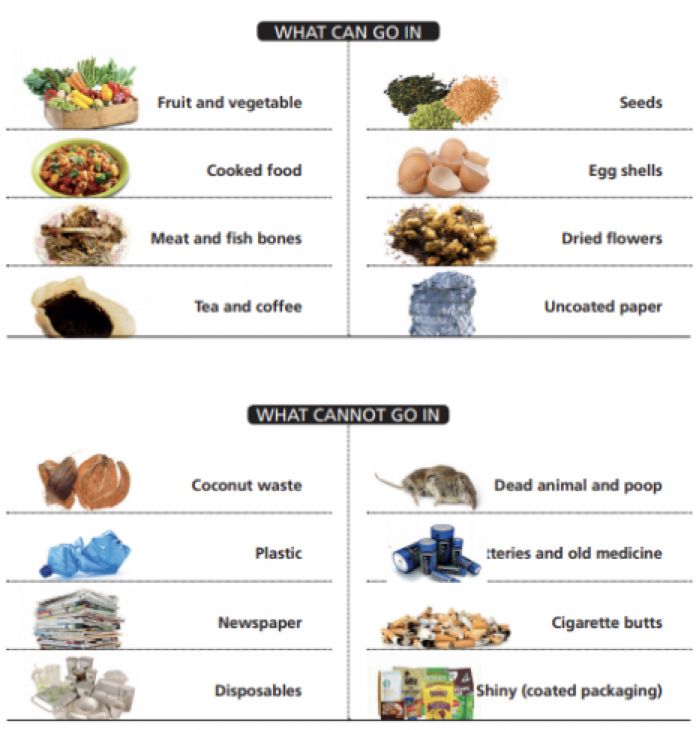 In case you are wondering which composter would be ideal for your household, here are our suggestions for the most common and affordable ones.
1. Terracota composter (khambha), also commonly known as the daily dump composter
A three-tier terracotta composter, commonly also called as khambha, is ideal for a family of 4-5. It comes with two interchangeable pots and the third leave-in pot. This one-time investment composter is durable, naturally made and lasts for years. It is ideal for individual homes in flats, apartments and tight spaces.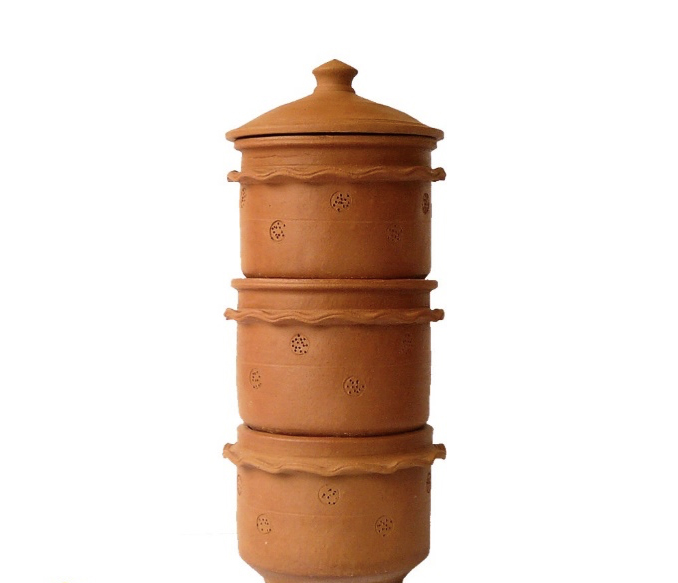 How to use it:
For outdoor use only. You can place it in balcony, terrace or garden.
Requires a sheltered area away from direct rain.
Holes in the surface and porosity of terracotta regulates moisture and airflow optimally.
Put a layer of newspaper and then put some media/Remix powder that acts as an activator for composting. Next, put your daily food waste and close the layer with media/remix powder. Many of such composting accelerators are available on Amazon and Flipkart portals and cost no more than 350-500 INR for 5 kg which easily lasts for 3-4 months.
If you do not want to use an accelerator or media, you can simply use some curd (just a spoon) or some sour milk, that also acts like an accelerator.
Harvest compost every time the base unit is full (about every 6 weeks). After 1.5 months of decomposition and 1 month of maturing, compost should be black, with very little recognisable food particles. Sieve it if you want 'tea leaf texture'. Some folks prefer to use it without sieving and simply pick out the large chunks.
If you have some indigestible parts that are not composted after sieving, put them back in the composter.
Rodent proof.
Handcrafted terracotta made by artisan communities.
Its modular design makes replacement of parts simple and cost-effective.
If you do not have many resources, just make use of an old matka or buy one from a nearby potter and make your own matka composter. This method is ideal for a family of four.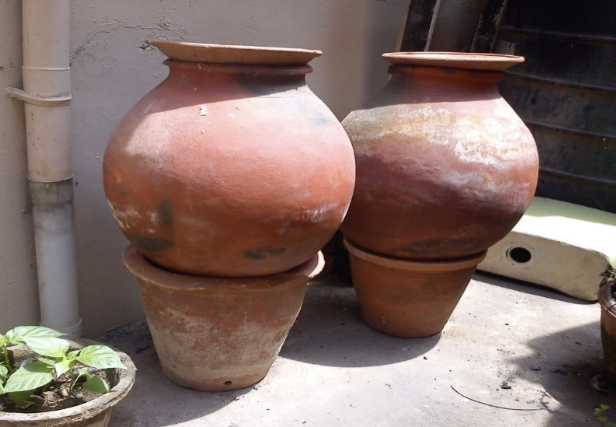 How to use it:
Two pots can be used as a set. Make a small hole at the bottom of the pots and a few holes at the periphery for proper aeration.
Place the pots (with lids) on the tripod at a convenient place.
Place a half litre capacity plastic vessel below the first pot for collecting leachate.
Start filling the segregated biodegradable waste daily into one pot and keep the pot closed. This type of waste treatment is capable of treating 1 to 2 Kg of waste per day only.
Leachate coming out of the pot gets collected in the plastic vessel placed below the pot. The leachate collected can be diluted with water and used as manure for trees and plants.
Once the first pot is full, start using the second pot.
By the time the second pot becomes full, the waste in the first pot gets converted into compost.
After first week of commencement, a lot of worms will be seen in the pot (black soldier fly larvae). Do not try to kill them, they activate the composting process and die after 3 weeks.
During rainy season, spread the plastic sheets over the pots and place the brick pieces over the sheet to protect the pots from rains.
If the quantity of water inside the pot is more, add some dry leaves or sawdust to absorb the water.
If too many flies are seen around the pot, make a solution of camphor in coconut oil (dissolve 2 tablets in 25ml of oil) and apply it on the pot and top cover.
Using remix power or media or sprinkling diluted curd or cow dung solution into the waste will speed up the composting process.
Composting DOs and DON'Ts:
Troubleshooting of composters
Swati Singh Sambyal – Swati is a renowned researcher on Solid Waste Management, and is presently associated as a waste management specialist with UN HABITAT Regional office for Asia and Pacific (ROAP).