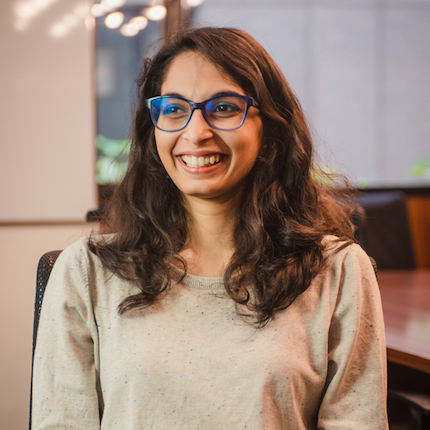 Apurupa Gorthi is a Programme Associate working across the 'Pollution & Waste Management' and 'Energy & Climate Change' initiatives at iFOREST. She enjoys interdisciplinary research in sustainable and inclusive development in urban ecosystems.
Prior to joining iFOREST, Apurupa worked on policy and program design for the implementation of Montreal Protocol (Kigali Amendment) in India. As a part of this, she contributed to both demand and supply-side policies for mainstreaming sustainable cooling technology. Apurupa served as a research intern as a part of the Think Tanks and Civil Societies Program (TTCSP) at the University of Pennsylvania, during which she investigated the evolution of food and water security in academic literature.
Apurupa has a Masters in Science in Earth, Atmospheric and Planetary Sciences and a Bachelor's in Chemical Engineering.